Welcome to WordPress. This is your first post. Edit or delete it, then start writing!
Our Benefits
R Value
Evaluate the energy efficiency of your door by using its R-Value (calculated based on the thickness of the insulation and its chemical properties.) The higher the R-Value, the better the insulating properties of the material. Our commercial garage door R-Values range from 0-26.
Safety and Security
Different garage door models call for various security and safety features. You don't have to know everything – we will sift through and make sure your business is protected.
Durability
Choosing a commercial door to last can be overwhelming. Let our experts share with you what materials withstand Midwest weather conditions and day-to-day wear and tear.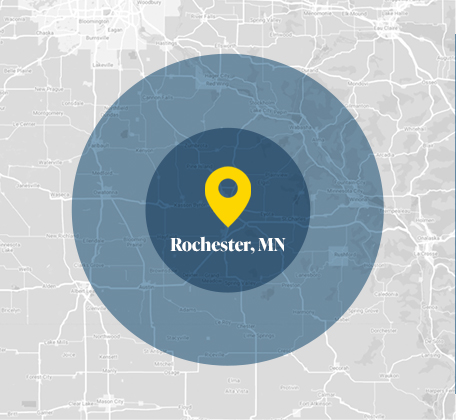 Our Service Area
Serving a 50-mile radius of Rochester MN including:
Owatonna, MN
Stewartville, MN
Redwing, MN
Northfield, MN
Zumbrota, MN
Faribault, MN
Albert Lea, MN
Winona, MN