Quality Overhead Door: Your Trusted Commercial Garage Door Experts in Rochester, MN
Offering A Wide Range of Commercial Garage Door Solutions
Select from our residential garage door models. Customize your design. See your door on your home.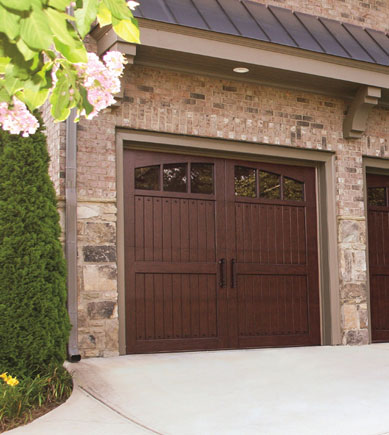 Services We Provide
We take pride in prompt and polished service and the best looking garage & overhead door on the block.
Our high-quality work stems from high-quality products and a local business that cares. See for yourself and view our work.
Quality Overhead Door is celebrating 40+ years of prompt, polished service that provides the best-looking garage and overhead doors around. High-quality products result in high-quality work. The Quality Overhead Door team consists of caring individuals that take pride in their work.
Quality Overhead Doors offers the following services:
Since 1981, Quality Overhead Door has designed and installed more than 500,000 garage doors in the Rochester MN area. Make your home beautiful and be happy with a top quality garage door!
Commercial properties have specific criteria when it comes to selecting the right overhead doors. Not all overhead doors are the same, and they can differ greatly between restaurants, schools, farms, manufacturing plants, and art centers. Knowing which criteria are important for each location is important. Quality Overhead Doors knows exactly how to help with choosing and installing high-performing garage doors that will meet all your commercial needs.
A garage or overhead door is a big investment that has many different parts that can breakdown or break. The service team at Quality Overhead Door is top-notch and can tackle any service call. Don't hesitate to reach out to the Quality Overhead Doors technicians with any of your garage or overhead door needs.
Reach out today to meet our team and visit the area's largest showroom. Use our gallery to see the beauty our garage and overhead doors have to offer!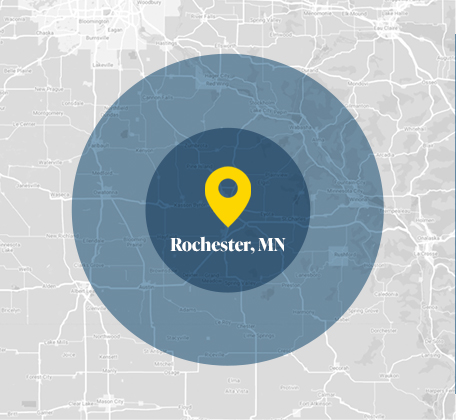 Our Service Area
Serving a 50-mile radius of Rochester MN including:
Owatonna, MN
Stewartville, MN
Redwing, MN
Northfield, MN
Zumbrota, MN
Faribault, MN
Albert Lea, MN
Winona, MN